The future of skin health is here. Put your complexion under scrutiny to identify and proactively treat problem areas before they spread.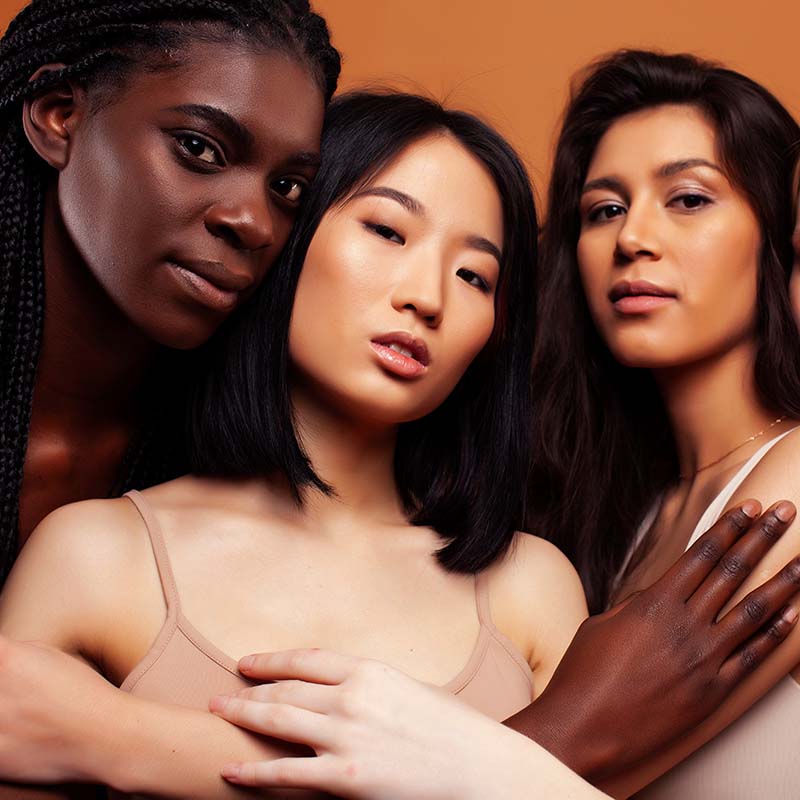 Stay one step ahead of your skin health
Ever wondered what's going on under your skin or what issues you might face? Using the state-of-the-art Observ 520, our skilled clinicians can carry out a deep and accurate skin consultation and an analysis to identify any underlying skin health concerns before they appear.
Putting you one step ahead of your skincare treatment game, we can identify unique skin concerns, such as open pores, UV damage, redness, skin dehydration, wrinkles and pigmentation, so we can work together to create an effective, preventative treatment plan to address underlying concerns.
How does observ skin analysis treatment work, and how are underlying skin health concerns found?
Observ 520's advanced camera technology analyses the deeper skin layers – including the dermal and epidermal layer – using fluorescence and polarised light illumination. Six unique observation modes are used to highlight differences in the skin. All monitoring skin firmness, uneven skin tone, and overall skin conditions.
During the treatment, images of your skin are generated and analysed to identify any potential problem issues, such as sun damage. This in-depth analysis allows our therapists to work with you to tailor an effective treatment plan to improve long term skin health and treat existing imperfections.
The six observation modes used during an Observ skin analysis treatment include: daylight, cross polarised, parallel polarised, true UV, simulated woods light, and complexion analysis. The advanced analysis technology provided by the Observ 520 skin scanner correctly determines age spots, sun spots, moisture content and view blemishes that the naked eye is unable to see to result in optimum health of the skin for all patients. Once completed the medically trained clinicians cna provide a personal skin treatment plan which will result in the best skin progress for the skin concerns that need to be removed.
Observ Skin Analysis are used to treat:
Pigmentation
Fine lines and wrinkles
Overall skin health
Enlarged pores
Skin elasticity
Benefits of Observ Skin Analysis:
Identify skin issues early
Personalised treatment plan
Look more youthful
Prevent new lines from appearing
Stop signs of aging
Hydrated and glowing skin
Frequently Asked Questions
What is the OBSERV 520x?
OBSERVE is a state of the art skin analysis machine that works to assist dermatologists and skin specialists to analyse client's skin health in depth. It offers 8 observation methods to display different skin concerns.
What does it do?
We utilize this tool to better assess your skin and it's concerns to create a treatment specially designed for your skin. By using this we are able to view your oil production areas, sun damage, hyperpigmentation and redness areas.
Why do people have Observ skin analysis treatments done?
The professional skin analysis showcases reasons as to where blemishes are on the skin. The process is done more by older aged people as poor skin is a serious age contributing factor, and the laser treatments can accurately track the skin at a rapid rate resulting in the best skin.
Book your Observ Skin Analysis today!
To book your appointment at our Skinduced Aesthetics Clinic at Newcastle simply call our clinic on: 02 4081 0888 or use our online booking system.