Don't let the ageing process bring you down. Our qualified doctor can add face fullness and freshness with body-safe dermal fillers.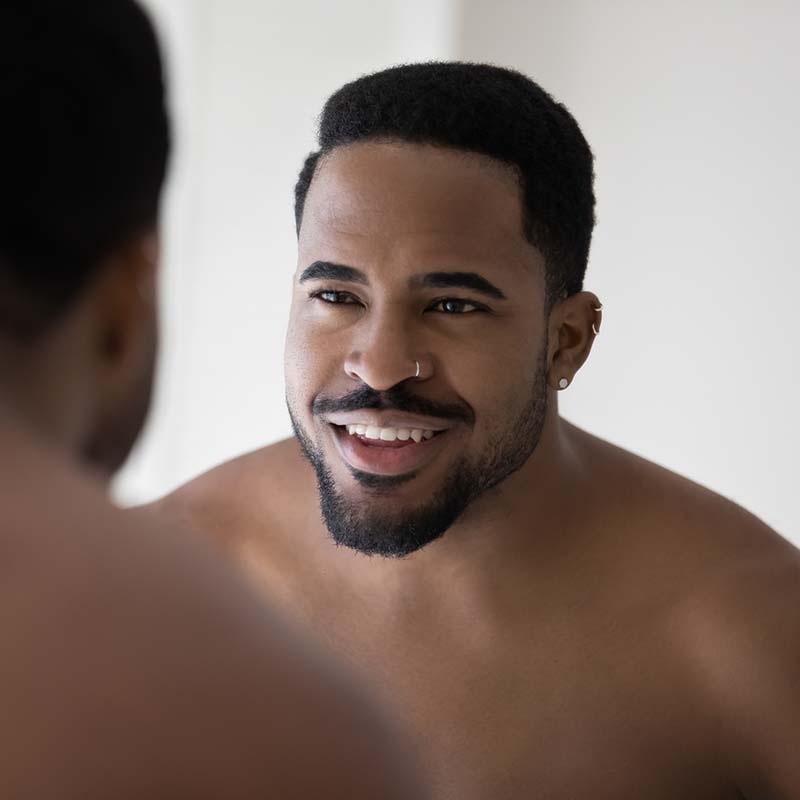 Fill in or plump up to perfection
Have you noticed your face and features aren't as plump and full as they used to be? Or are you simply looking to enhance what Mother Nature gave you? Whatever your motivation for treatment, dermal fillers are a great option for adding volume and fullness.
Using only the highest-quality natural and body-compatible substances, our experienced doctor and therapists specialise in dermal fillers in the Newcastle area and can help you achieve the youthful plumpness or enhanced facial appearance you've been hoping for.
How does dermal filling treatment work?
Dermal fillers (or soft tissue fillers) are a range of body-compatible substances injected beneath the skin's surface. They work by mimicking a natural substance found in moveable parts of your body that binds water and acts as a shock absorber/lubricant. By targeting a specific part of your face or body with this substance, dermal fillers can revitalise and add volume to it. Results can be seen immediately but improve over the course of 10 days. You'll usually need a top-up treatment around 6-12 months later.
Dr Khan will advise you on a treatment plan personally tailored to you, your skin and your treatment goals.It's important you avoid facials, facial waxing, peels and microdermabrasion for two weeks after.
What it costs
Soft 1ml from $499
Thick 1ml from $599
Tear Trough from $599
Filler 2ml Package from $890
Filler 3ml Package from $1290
Treatment time
Approx. 60-90 mins
This includes a prior consultation to chat about your treatment goals.
Dermal Fillers are used to treat:
Cheeks
Jawline
Chin
Tear troughs (deep creases under the lower eyelid and upper cheek)
Scars
Sunken areas
Benefits of Dermal Fillers:
Plump, youthful appearance
Improved facial symmetry

 

Immediate, visible results
Confidence boost
Minimal risk
No recovery or downtime
Frequently Asked Questions
Do I need to leave a deposit?
We require a $50 non-refundable deposit to book an appointment for cosmetic injectables, this can be deducted from your total price of your treatment.
What if I have recently had a vaccination?
It is recommended that you wait a minimum seven days after receiving a vaccination that you can then have cosmetic injections done. If you have any questions, please give us a call on 024081088.
Can I receive Anti-Wrinkle injections while pregnant or breastfeeding?
There is not enough background research conducted to provide enough information for us to make a safe guarantee for our clients. Due to this, we do not offer anti-wrinkle treatments to those who are pregnant or breastfeeding.
Are Fillers and Injections painful?
It is expected that the nature of fillers and injections are going to be painful, however the sensation to these treatments are often described as a slight pinch or sting. This can differ from person to person, and also depends on the treatment area.
How do Anti-Wrinkle Injections work?
By injecting the skin with a formula to relax the muscles in the face, the appearance of fine lines and wrinkles are reduced. This has no effect on the function of the muscles to disturb the expression of emotions.
How long do Anti-Wrinkle Injections last?
How long treatments last can differ depending on the client and the amount of filler used. The average time anti-wrinkle injections last is between 4-6 months before needing a follow-up appointment.
Will I see my results immediately?
Anti-Wrinkle Injections will take up to two weeks to see the full effect. Meanwhile the rest of our injections you will experience some swelling after your injections, after that subsides your true results will be revealed within 3-5 days.
Are there any side effects to Fillers or Injections?
The following 24 hours after your treatment it is not uncommon to experience some bruising and swelling around the treatment area. Tenderness is expected and will decrease over the next few days.
What aftercare is required for Fillers or Injections?
Aftercare is important to ensure the desired results for your treatment. Remaining upright for up to 4 hours following your treatment ensures your filler will stay in the desired place.To prevent excess bruising avoid drinking alcohol or taking ibuprofen before and soon after your treatment. It is also recommended to avoid skin treatments like microdermabrasion and skin needling for roughly two weeks to avoid disruption of the filler
Book your Dermal Fillers today!
To book your appointment at our Skinduced Aesthetics Clinic at Newcastle simply call our clinic on: 02 4081 0888 or use our online booking system.