Reduce pigmentation by up to 95% and reveal smooth, luminous skin with this revolutionary two-step treatment. The results are clear.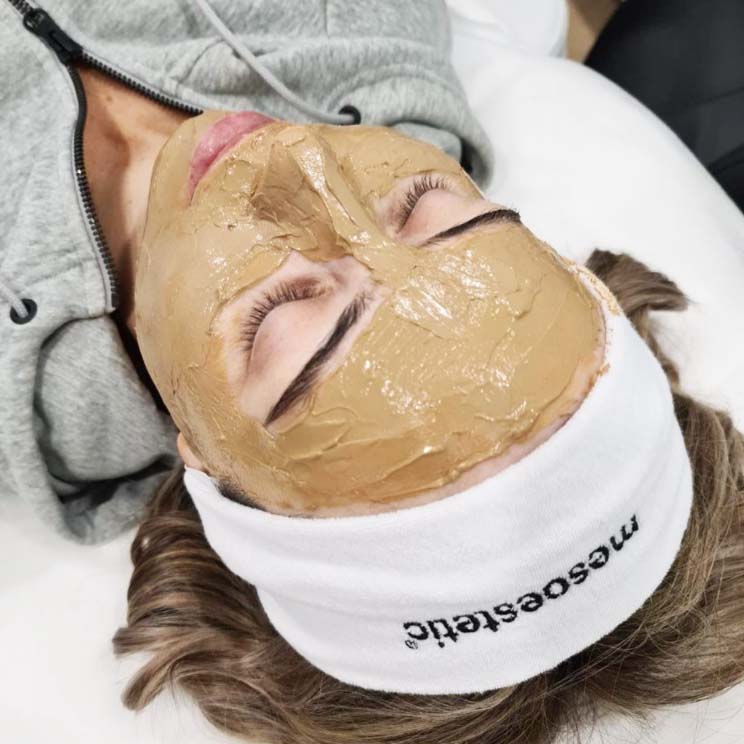 Even out your skin tone naturally with Cosmelan peel treatment
Age and the harsh Australian sun aren't kind to our skin. Even the best foundations can't fully cover pigmentation, but Cosmelan treatments can help. This natural process gently but effectively reduces dark spots, leaving nothing but a glowing complexion behind, and is globally recognised as one of the best depigmentation peel techniques.
Safe and non-invasive, Cosmelan targets and treats pigmentation caused by melasma, ageing, sun spots, and post-acne scars. Targeting new and old patches, it's suitable for all skin types and an effective alternative to lasers and IPL. Please speak to our clinicians today for a skin consultation.
How does Cosmelan treatment work?
Cosmelan depigmentation treatment is a two-step treatment. After your therapist has prepared your skin, a special mask is applied to your face. The mask is made up of different depigmentation agents and works by decreasing your skin's melanin production by blocking the enzyme tyrosinase through the active ingredients.
The mask only takes 20 minutes to apply but stays on your face for 8-12 hours before you wash it off at home. It's important you stick to the provided at-home regime, which your therapist will talk you through, to stop any skin pigmentation coming back.
The regime includes the dedicated daily application of special Cosmelan products. This is key to achieving the best results. Make sure you also avoid lengthy sun exposure as your skin will be sensitive.
Treatment time
Approx. 30-45 mins
This includes a prior consultation to chat about your treatment goals.
Cosmelan are used to treat:
Unwanted pigmentation
Melasma
Brown post-acne marks
Sunspots
Uneven skin tone
Aging skin
Rough or dry texture
95% reduction in pigmentation
Increased skin luminosity
Even skin tone
Inhibition of melanin production
Increased collagen production
Confidence boost
Pain-free
No downtime
Frequently Asked Questions
How does it work?
Cosmelan works to diminish the appearance of pigmentation by gently fading the existing pigmentation and also preventing future pigmentation. This treatment does not involve any harsh chemicals or bleaching components. Instead, it utilizes gentle active cosmeceutical ingredients which both nourishes the skin and treats the problem.
Is it right for me?
Cosmelan is best suited for those experiencing:
Pigmentation
Melasma
Sun spots
Post-acne marks
How many treatments will I need?
Most clients notice remarkable results after one session, to achieve the best results we recommend utilising the at home skin products.
How can I start my Cosmelan process?
Call up Skinduced Aesthetics Clinic in Newcastle to organise a thorough skin consultation, where you can talk to a professional about any skin concerns and a treatment plan to lower the risk of skin issues such as excess melanin, ageing skin and dark patches.
Before & After Cosmelan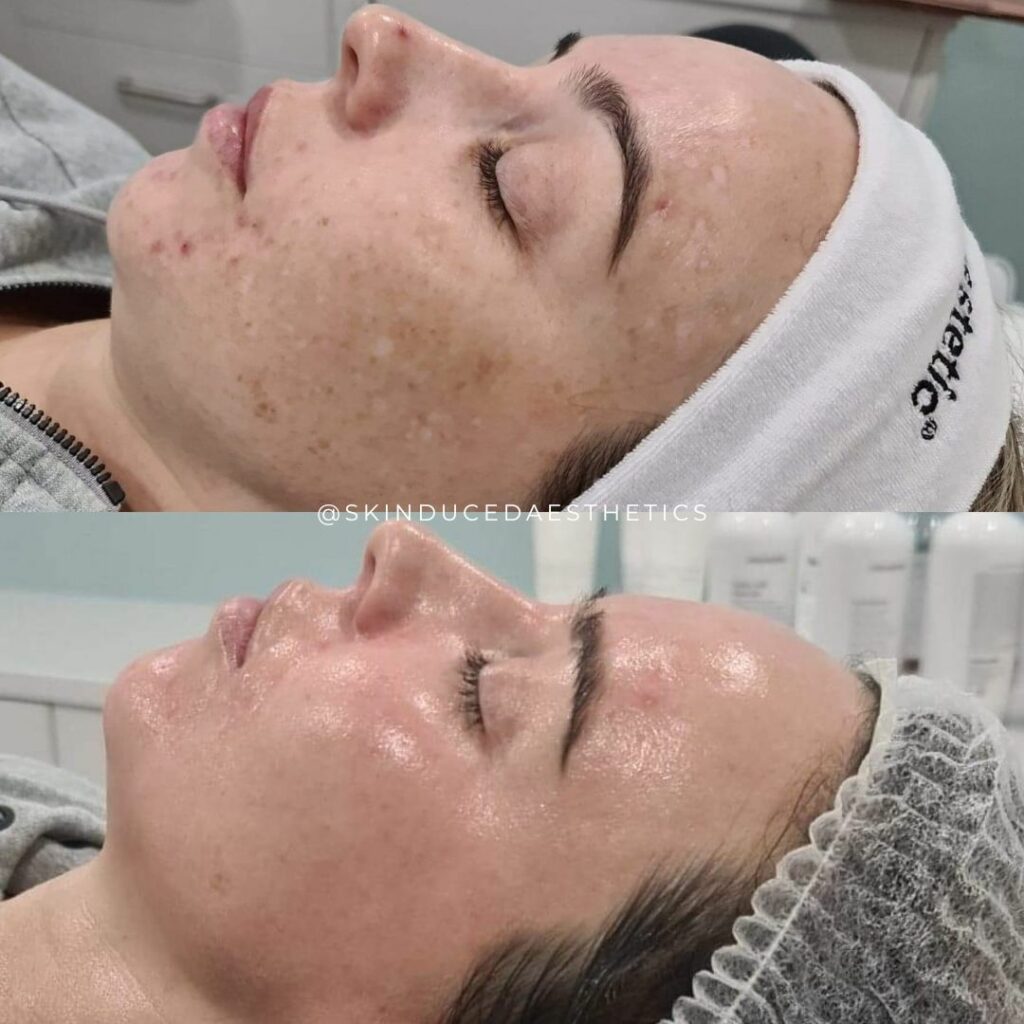 Book your Cosmelan today!
To book your appointment at our Skinduced Aesthetics Clinic at Newcastle simply call our clinic on: 02 4081 0888 or use our online booking system.