Emsculpt – Build Muscle & Burn Fat
Want the toned muscles you've always dreamed of? The revolutionary Emsculpt slimming and fast loss treatment gives you a hot bod minus the gym bag.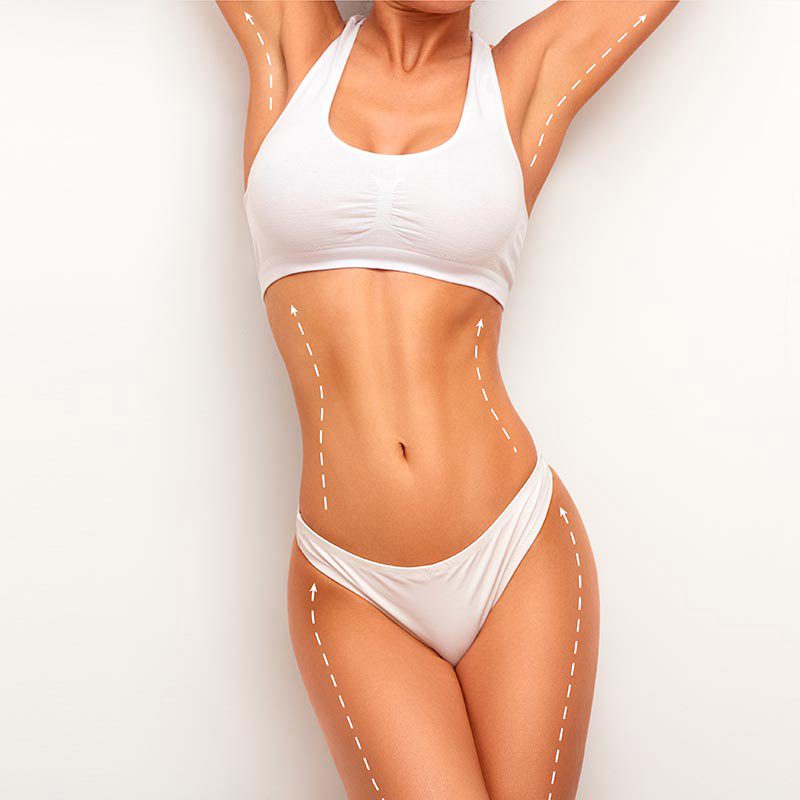 Build your booty and abs sweat-free
Tired of hours at the gym with poor visible results? Lacking motivation but still want a perfectly defined body? Emsculpt is for you. This leading non-invasive body contouring treatment delivers the equivalent of 20,000 sit up or squats in a 30-minute session – no effort required!
The electromagnetic energy is backed by clinical studies and is only world-first non-invasive energy treatment with FDA clearance to help women and men build muscle and sculpt their body. Whether you want a non-invasive butt lift or a six-pack, Emsculpt strengths, tightens and firms. This non surgical treatment session will show visible positive results.
How does Emsculpt work?
Emsculpt technology uses patented HIFEM® magnetic field energy to induce approximately 20,000 supramaximal muscle contractions in a single session. The device and strap are attached to the area or areas of your body you want to work on.
The Emsculpt works your muscles at a rate that's unachievable naturally, even in a full-on gym session. We recommend a minimum of 3-4 sessions, 2-3 days apart. However, your therapist will create a treatment program tailored to your specific body goals.
What it costs
Emsulpt – Single treatment
Abdomen –$499
Buttocks – $499
Biceps/triceps/calves – $399
*Prepay 6 treatments and receive 45% off
Treatment time
Approx. 20-30 mins
This includes a prior consultation to chat about your treatment goals.
Emsculpt – Build Muscle & Burn Fat are used to treat:
Excess body fat
Weak muscles
Poor body definition

 

Saggy, ageing butts
Mum tum/beer belly

 
Benefits of Emsculpt – Build Muscle & Burn Fat:
Faster fat metabolism

 

Increase in muscle mass

 

Fat reduction

 

Tighter post-baby belly

 

Confidence boost
No workouts needed

 

No downtime

 
Frequently Asked Questions
How does it work?
EmSculpt is the only procedure which simultaneously burns fat and stimulates muscle at the same time. This is done by high intensity focused electromagnetic waves going into the muscles and creating thousands of tiny contractions which build and strengthen muscles. The intense muscle contractions release lactic acid build up pain free providing wellness benefits for customers.
Is it right for me?
The great thing about EmSculpt treatment is that it is available to anyone wanting to gain confidence in the way they look. However this is not suited for those with a pacemaker or metal implants or women who are going through their menstrual cycle. For the best results, we suggest this treatment alongside a healthy diet and regular exercise.
What does it feel like?
EmSculpt feels like an intensive workout in your muscles while you relax and lie down.
How long do results last?
You should notice a change after your treatment and this should be consistent for up to four weeks.
Is the process painful?
EmSculpt treatment is not painful, the process compresses muscles to reduce fat cells. Delayed onset muscle soreness can occur after the procedure, which is where one of our medical professionals can give out a plan. The typical treatment plan consists of stretches, a diet and exercise.
How long does it take?
EmSculpt treatments are roughly 20-30 minute sessions.
How many sessions do I need?
We recommend 4 sessions scheduled 2-3 days apart.
Book your Emsculpt – Build Muscle & Burn Fat today!
To book your appointment at our Skinduced Aesthetics Clinic at Newcastle simply call our clinic on: 02 4081 0888 or use our online booking system.