As the seasons change and we start piling on more layers of clothes, have you ever wondered how your skincare should change with the weather? With winter comes frosty winds and brisk temperatures which often makes the skin more prone to dryness and irritation. By making a few changes in your skincare routine you can help to protect your skin's barrier and prevent giving your skin any winter blues.
Exfoliants
By using a form of exfoliate you are able to remove any dead or dry skin that tends to form on the skin's surface in colder weather. Not only that, but exfoliates allow other products to infuse deeper into the skin and give better results.
Aspect Dr Lanazyme Micro Peel ($69)
​​This advanced enzyme gel formula provides a powerful dose of vitamins and fruit enzymes to transform the appearance of dull skin. The results? A healthy, youthful and luminous complexion. And the best part is it's suitable for all skin types!
Cosmedix Pure Enzymes ($90)
This product provides an exfoliation to reveal a smoother skin beneath. Your skin will feel refreshed and renewed. What's even better is that Cosmedix Pure Enzyme is cruelty free!
Face Masks
Face masks are a great way to give your skin a little extra TLC throughout the week. By utilising a mask in your skincare 2-3 times a week, your skin will feel replenished and recovered from the harshness winter weather brings.
Aspect Hydrating Mask ($65)
This product is a Skinduced personal fave for giving your skin a much needed moisture surge. Not only will it give your skin an instant revival but also help to keep that moisture locked in to give your skin a smoother and brighter complexion.
Aspect Probiotic Mask ($65)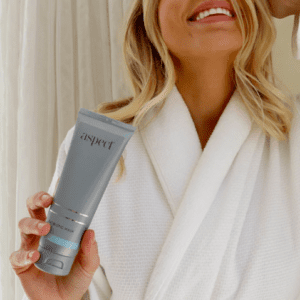 The Probiotic mask is a must have for irritated skin. Not only does this product replenish your skin's moisture but also strengthens the barrier that protects your skin. It is packed with probiotics and nutrients to soothe the skin back to a healthier and less irritable state.
Serums
Aspect Dr Hyaluronic Serum ($140)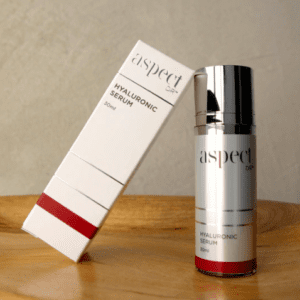 If you didn't know, hyaluronic acid holds hundreds of times its weight in water, giving your skin a powerful dose of moisture. This is key to replenishing your skin at night after the drying effects that most experience in the winter months. This product also helps to calm and soothe your skin from irritation experienced throughout the day.
Cosmedix Surge ($160)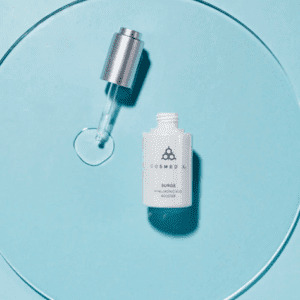 What makes Cosmedix Surge different from other products with hyaluronic acid is it's also infused with Kiwi Fruit water which helps to brighten the skin's complexion. This serum is easy to use and can be used each night after your moisturiser.
Of course, everyone's skin is different and what might work for some might not work for you. At Skinduced we are here to help you through the process of reaching your skin goals. If this all seems a little much, that's no problem! Come to the clinic and one of our skin specialists can guide you through what products are best for you and your skin.